Note
Authenticated and Socks5 proxy are not supported by default by Android OS. You need to use a 3rd party application, such as SocksDroid or EveryProxy, to connect a virtual device to a Socks5 proxy or if the proxy requires authentication.
From a virtual device display:
Click Menu > System settings.
In Wireless & Networks, select Wi-Fi.
Click WiredSSID and hold it down for two seconds.
Click Modify Network.
Check Show advanced options.
In Proxy settings, select Manual.
Enter the proxy settings provided by your network administrator.
Click Save.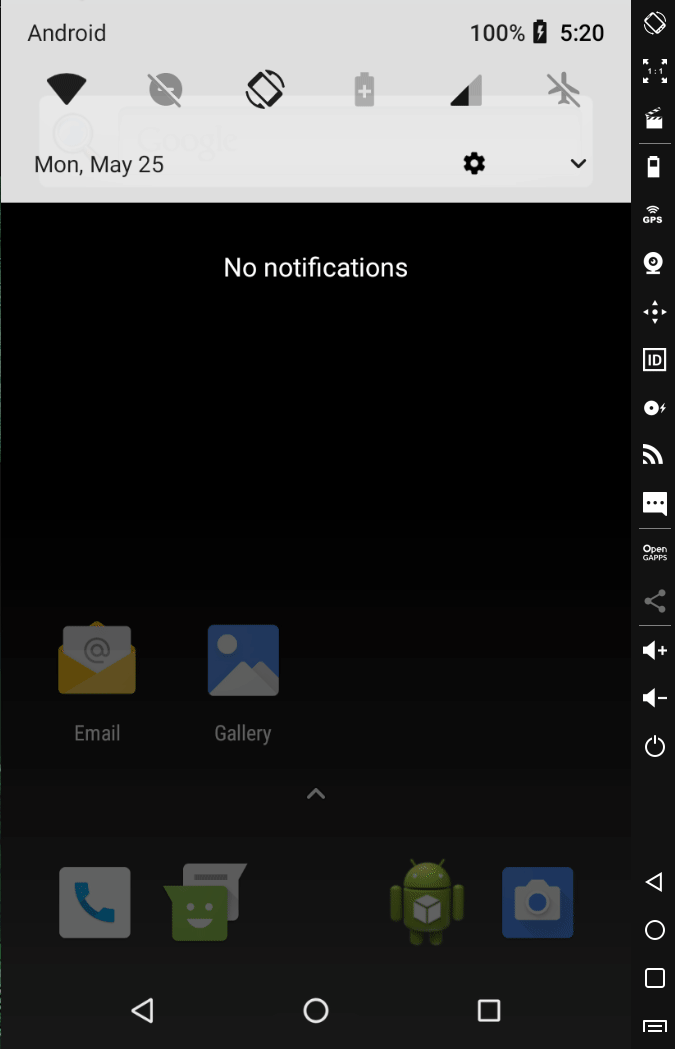 From command line (adb):
Connect your device to ADB (refer to Genymotion user guide for details), and use the following command:
adb shell settings put global http_proxy [proxy ip]:[proxy port]
To disable the proxy:
adb shell settings delete global http_proxy