Many modern laptops, especially Notebooks, have an NVIDIA/AMD high performance discrete GPU and an Intel low performance integrated GPU and offer GPU switching.
By default, the NVIDIA and AMD drivers should be able to detect when an application requires high performance graphics or not, but this usually fails with Genymotion Desktop and it is necessary to force the high performance profile.
Important
Please make sure the latest drivers for both the integrated and discrete graphics processing unit (GPU) are installed correctly.
Before installing the display drivers, check the Windows® Device Manager and verify that both GPUs appear on the list of hardware devices and they are enabled as shown in the screenshots below: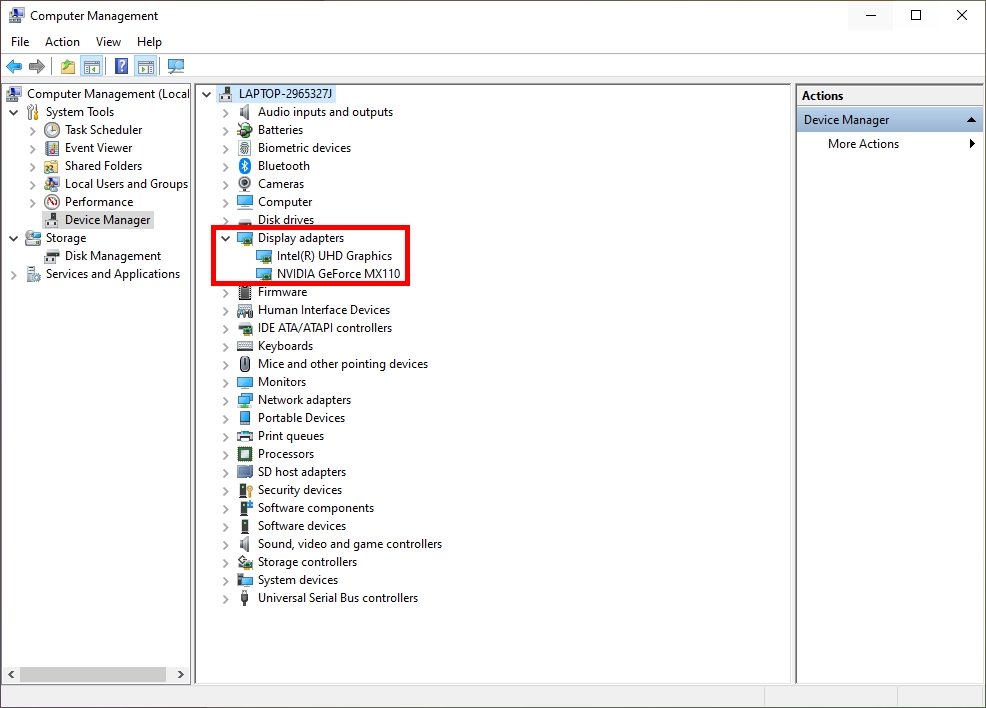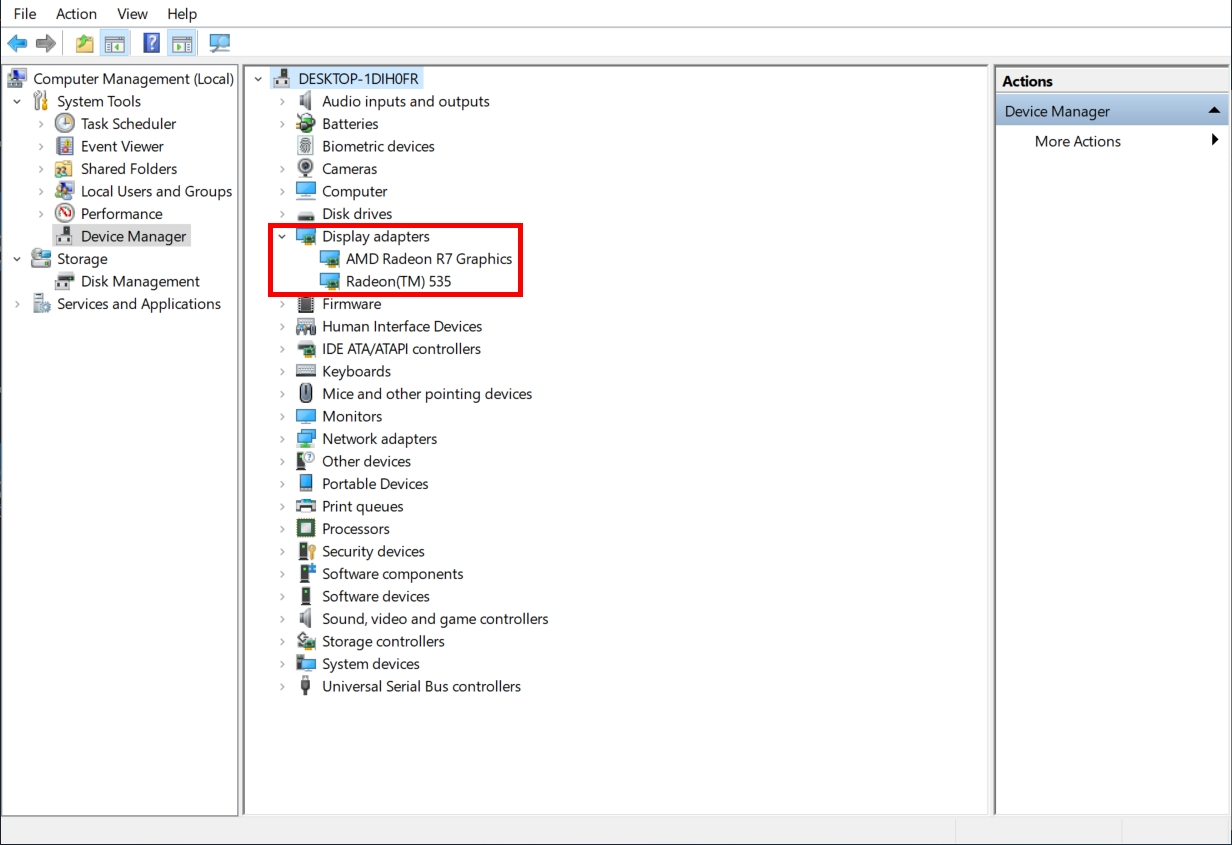 Then, follow one of the following methods:
Method 1: From Windows 10 settings
Open the Start Menu by pressing the Windows Key, and then click on the Settings (Gear) Icon:




Now click on System. In the left pane, select Display, then scroll to the bottom in the right pane. Click on Graphics Settings:


Under the Choose an app to set preference drop-down menu, select Desktop App:




Once selected, browse for player.exe and select it:

Important

Make sure to select player.exe (usually in C:\Program Files\Genymobile\Genymotion).
genymotion.exe is Genymotion front end, not the actual emulator.




You will now be able to see player.exe in the Graphics Settings. Click on Options:




You will now see the Graphics Preference window, from where you need to select High Performance to run Genymotion on the High Performance GPU:




Click on Save to finalize the selection.
Reboot your PC
Genymotion should now run using the selected GPU by default.
Method 2: From NVIDIA Control Pannel or AMD Radeon Settings
NVIDIA Optimus
Right Click on your desktop
Click NVIDIA Control Panel


Click Manage 3D Settings on the left menu
Click the drop down menu for Preferred graphics processor under the Global Settings tab
Select High-performance NVIDIA processor from the list

Click Apply to save your changes.
Reboot your PC
For more information, you can check the following link: https://nvidia.custhelp.com/app/answers/detail/a_id/2615/kw/nvidia%20control%20panel/related/1
AMD Switchable Graphics
Right Click on your desktop
Click AMD Radeon Settings from the menu:

Click on Preferences

Click on Radeon Additional Settings


Drag the slider to Maximize Quality and click Apply

Reboot your PC
For more information, you can refer to the following link: https://www.amd.com/en/support/kb/faq/dh-017