On Windows, if the device display looks like this when running Android 8 or above: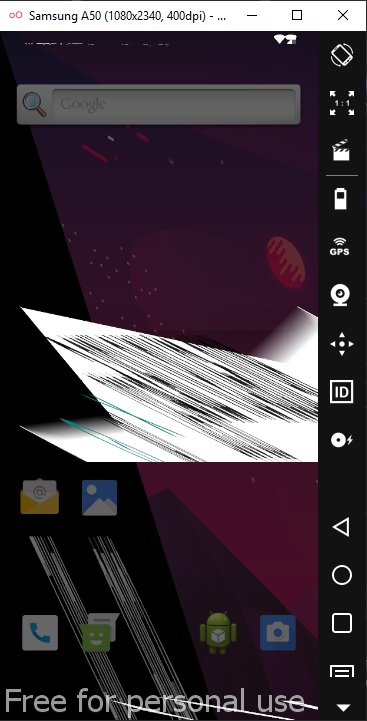 Then, it may be caused by one of the following situation:
Your graphics card does not match Genymotion Desktop requirements
Please refer to What are Genymotion Desktop requirements?
Your display drivers are not up-to-date.
Please upgrade them to their latest version.
You are using a laptop with dual GPU (discrete Nvidia/AMD GPU + Intel iGPU)
You need to force Genymotion Desktop (player.exe) to use the NVidia or AMD high-performance discrete GPU instead of Intel low-performance IGP.
See How to force Genymotion Desktop use the high performance discrete GPU on laptops?